Oil prices hit 18-month high on production cut hopes
Comments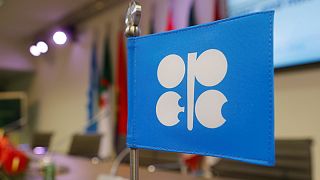 Oil prices have hit their highest in 18 months, with the global benchmark Brent crude rising two percent to around $58 a barrel.
The reason for that was the hope that a deal between OPEC and non-OPEC members to cut production will reduce a glut of crude in the supply chain.
The deal came into force on Sunday January 1st, but markets were closed on Monday for New Year public holidays so Tuesday 3rd was the first trading day of 2017.
Traders remain cautious, they are looking for anecdotal evidence of production cuts given that in the past OPEC members have not followed through on promises to pump less.
Ric Spooner, chief market analyst at CMC Markets, said: "The most likely scenario is OPEC and non-OPEC member countries will be committed to the deal, especially in early stages."
Since the agreement was reached at the end of November between OPEC countries and other producers, including Russia, oil prices are up around 25 percent.
Crude oil prices strong out of 2017 gate https://t.co/wqFiJCO4TW – via UPI</a> <a href="https://t.co/gATgkp0RgR">pic.twitter.com/gATgkp0RgR</a></p>&mdash; Crude Oil Prices (CrudeOilPrices) January 3, 2017
Later on Tuesday oil prices slipped from the earlier highs as the dollar strengthened. The US currency touched a 14-year high.