Russia rows back on admission of "institutional" doping
Comments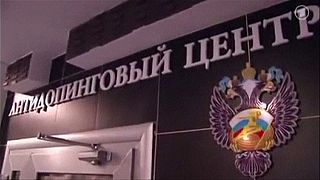 The Russian authorities have returned to their original position in opposing the verdict of the international sporting community – that their athletes have been provided with performance enhancing substances.
Russia's anti-doping agency RUSADA distanced itself from comments made by their acting director Anna Antseliovich that there was in fact evidence of "institutional conspiracy".
In a statement, RUSADA said the "impression had wrongly been given that its leadership recognised there had been an "institutional conspiracy."
The New York Times, which interviewed Antseliovich, has reported that Moscow "no longer disputes an Olympics doping operation". However they have not suggested the scandal went all the way to the top, or that there had been high-level official approval from either Vladimir Putin or anyone else in encouraging Russia's athletes to cheat.
The practice was common in the former Soviet Union as it vied with the West during the Cold War for sporting prestige.
The Maclaren report examining the London and Sochi Olympics found more than 1000 Russian athletes benefitted from a doping programme from 2011 to 2015.
…Russian Ministry of Sport, CSP, FSB, RUSADA & Moscow laboratory involved, claim #WADA's #McLarenReportpic.twitter.com/wxsSBhRtKA

— Sports Integrity

SII

(@Sport_Integrity) December 15, 2016