China casts doubts over US ties after Trump's Taiwan stance
Comments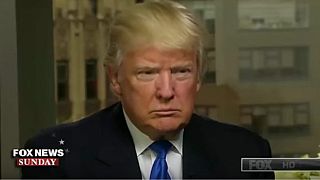 China expressed "serious concern" on Monday after US President-elect Donald Trump said the United States did not necessarily have to stick to its long-held stance that Taiwan is part of "one China", calling it the basis for relations.
Trump's comments on "Fox News Sunday", questioning nearly four decades of US policy, came after he prompted a diplomatic protest from China over his decision to accept a telephone call from Taiwan President Tsai Ing-wen on December 2.
China's Foreign Ministry said cooperation was "out of the question" if Washington could not recognise Beijing's core interest on Taiwan, indicating it would reject any effort by Trump to use the issue as a bargaining chip in a long list of commercial and security problems facing the two countries.
"China has noted the report and expresses serious concern about it. I want to stress that the Taiwan issue concerns China's sovereignty and territorial integrity, and involves China's core interests," said ministry spokesman Geng Shuang. "Upholding the 'one China' principle is the political basis for developing China-U.S. ties. If this basis is interfered with or damaged then the healthy development of China-U.S. relations and bilateral cooperation in important areas is out of the question," Geng told a daily news briefing.
Geng said China's top diplomat Yang Jiechi, who outranks the foreign minister, had met with Trump advisers, including his pick for national security adviser, retired Army Lieutenant General Michael Flynn, during a transit in New York on his way to Latin America in recent days.
"Both sides exchanged views on China-U.S. ties and important issues both are concerned with," Geng said, without elaborating. He did not give a precise date for the meeting, and it was unclear if it occurred before or after Trump's latest remarks on Taiwan, which Beijing considers a renegade province.
Geng urged the incoming Trump administration to fully recognise the sensitivity of the Taiwan issue and uphold a 'one China' policy to "avoid the broader picture of China-U.S. ties being seriously interfered with or damaged.
"The China-U.S. relationship has global and strategic significance. This not only concerns the happiness of both countries and their people, it concerns the peace, stability, development and prosperity of the Asia Pacific (region) and internationally."