Eurozone retail sales post biggest growth in two years
Comments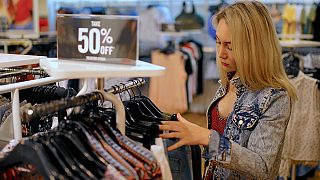 Some good news for the eurozone: Retail sales grew in October at their strongest pace in two years, as consumers stocked up on non-food products such as clothing and electrical goods.
Retail sales in the bloc rose 1.1 percent, breaking two months of decline, and were up 2.4 percent from a year earlier.
Consumer sentiment rose in November to its highest this year. Analysts expect that low inflation and an unemployment rate that has fallen below 10 percent should further support household spending.