Rebuilding a sunken ship: good for the local community, or a Titanic fail?
Comments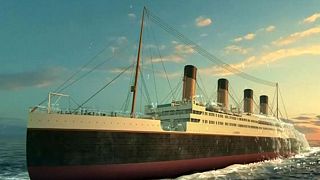 Residents of Daying County in China's Sichuan Province have expressed concerns about the construction of a life-size Titanic replica in their neighbourhood.
Many said they'd never heard of the doomed ocean liner before developers chose the site. Their worries centre around fears they will be forced out of their homes.
However, Seven Star Energy Investment Group, the company behind the project, insists it is something China "needs".
CEO Su Shaojun said:
"So why China? Because actually, with the Titanic, we're presenting something for the whole of humanity. It's not like a certain country owns this thing. Just like the U.S. can make 'Kung Fu Panda' and that's very common. The same goes for 'Mulan'. For China, the Titanic represents something of universal value."
Seven Star Energy says it aims to create a virtual reality experience of how it felt to be aboard the Titanic, while remaining respectful of the fact that some 1,500 people died when the ship struck an iceberg and sank in 1912.
Local resident Li Jieyong said she hoped the project would bring prosperity to the area:
"If we're not going to have to move out of here then that will be really good for us. Us old folks might do a little business in that case. But then if we have to move then that won't be any good. They wouldn't provide enough compensation for us to get by."