Alain Juppe recognises defeat by Francois Fillon in French Republican primaries
Comments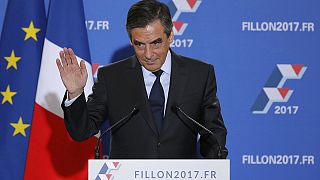 Francois Fillon looks set to win the French Republican primaries. With just over half of polling stations accounted for, Fillon had taken 68.4% of the vote. Alain Juppe has already conceded defeat and said that he will offer his support to Francois Fillon.
Juppe took a more moderate stance than his rival who is calling for radical economic reforms, and an end to the 35-hour working week. Fillon also proposes scrapping wealth tax, raising VAT, limiting adoption for same-sex couples and overhauling the Schengen agreement to limit immigration and the free movement of EU citizens.
Fillon served as Prime Minister under Nicolas Sarkozy and already undertook controversial reforms of the 35 hour working week law and the retirement system. Two issues which he has once again taken aim at in his policy proposals for this election.
In a bid to bind his party together, Fillon said: "What unites my camp is more important than what divides it… I must now convince the whole country that our project is the only one that can lift us up." He went on to talk about "a complete change of software for France."
Fillon is likely to face far-right candidate Marine Le Pen in the presidential elections.