Germany: with or without Merkel
Comments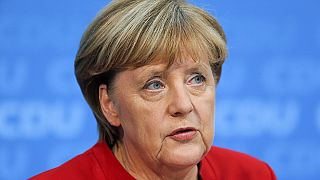 Angela Merkel's decision to seek a fourth term as Chancellor has been met with little enthusiasm in Germany.
Her announcement was widely expected, but her re-election is not a given.
Her image as a liberal anchor in stormy political times is both a blessing and a curse for voters.
"I'm ambivalent about it. It's good because she represents a force for stability in the western world, but on the other hand I've been unhappy for a while that she doesn't really bring in any new ideas for German politics or foreign policy," said one Munich resident.
Though she fails to excite many people at home, a lack of credible alternatives could work in Merkel's favour. The socialists, currently the junior partners in her coalition, are divided on who to choose as a challenger in 2017.
Party leader Sigmar Gabriel, has yet to throw his hat into the ring. While European parliament president Martin Schulz is a possible contender.
Analysts largely agree that Merkel is likely to win a fourth-term, but that she faces tough times ahead with difficult international partners in the wake of Brexit and the election of Donald Trump.