Chill winds drive October UK retail sales growth by most since 2002
Comments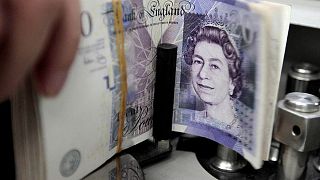 It was spend, spend, spend in Britain in October as retail sales surged by 1.9 percent from the previous month.
Clothing flew off the racks as the weather turned colder and people were not scared to splash out on Halloween related items.
Consequently, annual sales growth was the highest in over 14 years, jumping 7.4 percent from October last year.
And it was not just increased footfall in the stores as internet orders saw their strongest growth in five years – up by 26.8 percent from a year earlier.
Online spending increased by 26.8% in Oct 16 compared with Oct 15, biggest year on year rise since 2011 https://t.co/aUbuZnxet4

—

ONS

(@ONS) November 17, 2016
Sales volume is often volatile month to month, and clothing is particularly sensitive to the weather. But even for the three months to October as a whole sales rose 5.9 percent from last year.
Commenting on today's official retail figures, Kate Davies, ONS Senior Statistician, said: pic.twitter.com/weoSlh8A4a

—

ONS

(@ONS) November 17, 2016
However the Bank of England and many other economists do not think the sales surge can last as rising prices will reduce Britons' disposable income.
In a survey of households published one day before the retail sales statistics were released respondents expressed the greatest concern about price rises in nearly two and a half years.