What can we expect from Donald Trump's first day at the White House?
Comments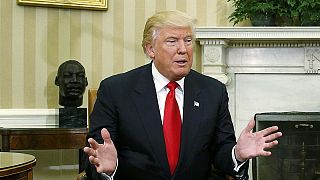 As the dust settles on dramas of the US presidential election night, attention turns to the more practical aspects of Donald Trump's term in the White House.
During his campaign Trump made multiple promises for his time in office. Not to mention the list of actions he said he would carry out on his first day, including the repeal of polices, such as the Affordable Care Act, key to Obama's legacy.
Many are awaiting January when Trump's official inauguration will take place to see how the Republican president will begin his four years at the helm of the most powerful country in the world.
One thing is sure; he has a lot to get through in 24 hours.