Obama - Trump: the first uncomfortable meeting in pictures
Comments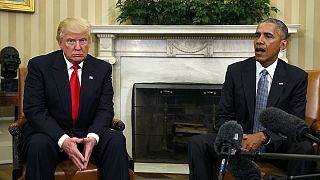 President Obama has met with President-elect Trump in the White House, to discuss the handover of power in January.
Despite the men both describing the meeting in a positive way, the pictures show a different, awkward and uncomfortable reality.
Trump has previously called Obama the worst President in US history, while the outgoing President said his eventual successor was unfit for the Oval office.
In Pictures