Did Trump crash a Canadian immigration website?
Comments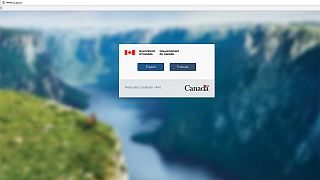 Along with the Mexican Peso, political correctness and pantsuit sales, the Canadian immigration website was a casualty of Donald Trump's election win.
Apparently overwhelmed by American's looking to cross the border before a wall goes up, the site crashed.
A similar phenomenon was reported by the Irish government following the Brexit as Britons looked to get themselves another nationality citizenship.
Just as it was becoming clear that Trump was in the ascendancy, the Canadian government had Tweeted that they encouraged immigrants to bring their cultural traditions to the country. Trump has campaigned against both Muslims and Mexicans coming into the US.
https://twitter.com/Canada/status/796170592466718721?ref_src=twsrc%5Etfw