Amnesty blames Italy and EU for police abuse of migrants
Comments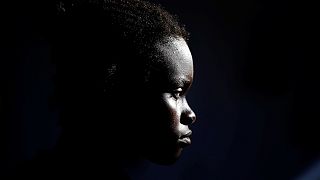 Amnesty International is blaming Italy and the European Union for what it calls 'appalling abuse' against refugees and migrants.
EU leaders have driven Italian authorities to the limits and beyond of what is legal

Amnesty International researcher
The human rights organisation alleges that ill-treatment and unlawful expulsions of migrants in some cases may amount to torture.
Some people it says have suffered beating, electric shocks and sexual humiliation at the hands of Italian police after resisting having their fingerprints taken.
Amnesty's report makes a clear link with pressure from EU leaders and institutions to set up so-called "hotspots" to process migrants.
According to Amnesty researcher Matteo de Bellis: "In their determination to reduce the onward movement of refugees and migrants to other member states, EU leaders have driven the Italian authorities to the limits, and beyond, of what is legal."
The group says it interviewed more than 170 migrants and refugees in Italy since July 2015.
Most reported no problems but 24 alleged ill-treatment. Several others said unnecessary or excessive force had been used to make them give their fingerprints.
European law says migrants must stay in the country where they first enter the EU. That is determined by where their prints are taken.
Until last year most new arrivals refused to be identified and tried to head towards northern Europe.
Over the past three years nearly half a million migrants, mainly from sub-Saharan Africa, have reached Italy by boat. Thousands have died on the way.