Tesla goes all-in on self-driving
Comments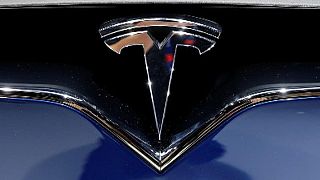 Electric car maker Tesla says as of now all of its models will be equipped to be fully self-driving.
Tesla's Chief Executive Elon Musk said the new hardware package includes eight cameras, 12 updated sensors, and radar with faster processing. As the moment Tesla vehicles have just one camera.
New software currently being tested will mean that equipment should become fully operational by the end of 2017. At that time Musk said he expected a driver would be able to cross the United States from Los Angeles to New York without needing to touch the steering wheel.
Here's the new hardware at work https://t.co/XAZFJcNvuh

— Tesla (@TeslaMotors) October 20, 2016
Other carmakers have said they expect to be able to have autonomous driving capability by 2019 or 2021.
Critics pointed out Musk has set ambitious deadlines for Tesla many times, only to see timetables slip.
It is also unclear how Tesla's future autonomous driving system will be greeted by regulators. Musk said it will be twice as safe as a human driver. However, federal and state regulators in the United States are proposing new, more rigorous standards to control the development and deployment of such systems.