Nintendo unveils next-generation games console
Comments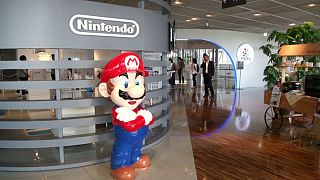 Nintendo's shares jumped over four percent as the Japanese company announced some information about its next-generation video gaming console – the Switch – to be launched worldwide in March 2017 as it posted a short video showing the device.
The console's success will be crucial to Nintendo as its business is still mostly based on consoles, even as casual gaming shifts from living rooms to smartphones.
The Switch is a tablet-like device that sits in a dock connected to the TV but when removed from the dock can be used in portable mode. It also has detachable controllers.
Nintendo Switch is coming March 2017! Catch the Preview Trailer and visit https://t.co/j4Unm459lg for more details. pic.twitter.com/EV7zPiVf35

— Nintendo of America (@NintendoAmerica) October 20, 2016
The decision to bring some of its popular characters to mobile led to the runaway success of its game Pokemon GO.
The company also plans to debut its game franchise Super Mario Bros on Apple's iPhone in December.
That follows slowing sales of its current Wii U console. They have reached 13 million units since its 2012 launch. Its predecessor, the Wii, launched in 2006, has sold 101 million units to date.