Profit warning hits easyJet's shares
Comments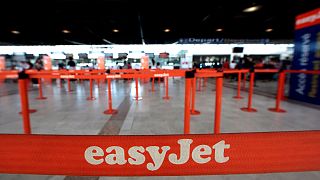 British airline easyJet's shares slumped 6.7 percent on Thursday after it warned of a more than 25 percent fall in profit this year.
The low-cost carrier said terrorism concerns have reduced demand and low fuel prices mean other airlines have added capacity so there is more competition in the European short-haul market.
For the twelve month period up until the end of September .. easyJet said its profit would fall for the first time since 2009.
Britain's vote to leave the European Union has also pulled down the value of the pound which easyJet says has cost it around 90 million pounds (102 million euros) during that period.
"We have been disproportionately affected by extraordinary events this year but our excellent network, cost control and revenue initiatives and our strong balance sheet underpin our confidence in the business," easyJet Chief Executive Carolyn McCall said in a statement.
Shares in rivals Ryanair and IAG – the parent company of British Airways – also fell.
Ryanair said in September that fares could reduce by between 10 and 12 percent over the six months between September and March.