Merkel hangs tough on Britain's access to EU single market post Brexit
Comments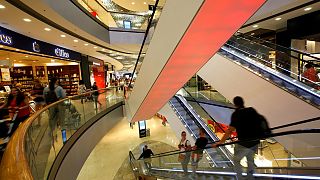 German Chancellor Angela Merkel has warned Britain cannot be given any special treatment after its vote to leave the European Union.
If we don't say that full access to the single market is linked to full acceptance of freedom of movement, then everyone in Europe will start doing what they want
Calling the Brexit vote a watershed moment for the European Union, she said it must stand firm over freedom of movement for workers: "If we don't say that full access to the single market is linked to full acceptance of freedom of movement, then everyone in Europe will start doing what they want."
Merkel added negotiations between the EU and Britain will not be easy and said it will need to be made clear what access each side has to the other's markets.
The tough talk came after British Prime Minister Theresa May said she would trigger Article 50 of the Lisbon Treaty by the end of March 2017 and is another indicator that the UK is heading for a so-called hard Brexit, where immigration issues would take priority over trade access.
Pre-election tax promises
Merkel's speech also touched on tax, trade and debt.
With a federal election looming next year she told a conference of business leaders of tax cut plans, explaining the German economy was in a good shape and employment was rising, allowing for some fiscal flexibility: "Our good budgetary situation is having a positive effect and we will be able to bring about a small measure of tax relief, amounting to six billion euros for 2017 and 2018."
The chancellor also defended Germany's controversial balanced budget strategy saying it's "not a fetish" but a desire to not "burden the next generation with even more new debt".
And she renewed calls to press ahead with discussions on an unpopular comprehensive trade deal between the European Union and the United States.
Merkel said that notwithstanding scepticism about the "new quality" of planned agreements like TTIP (Trans-Atlantic Trade and Investment Partnership), it was the very fact that they included social and environmental standards that allowed to "shape globalisation" in a humane way.
Industrial orders boost
Hours before Merkel's speech we learned of a bigger-than-expected rise in German industrial orders in August.
It was driven by strong demand from eurozone countries and domestic customers and suggests manufacturing will contribute strongly to growth in Europe's economic powerhouse in coming months.
The data from the Economy Ministry gave some relief after a batch of weak figures in July had raised concerns that the German economy could be heading towards a sharp slowdown in the second half of the year.
"Finally good news from industrial orders," VP Bank analyst Thomas Gitzel said, adding that continued strong demand from eurozone countries signalled a broader recovery in the bloc.
Eurozone demand strengthens
Contracts for goods 'Made in Germany' were up by 1.0 percent on the month, the industry data showed. That was the highest reading since March.
Domestic demand rose by 2.6 percent while foreign orders inched down. However, demand from eurozone countries rose by 4.1 percent, nearly offsetting a drop of 2.8 percent of contracts from outside the common currency bloc.
A rise in July was revised up a touch.