UK PM May sets Brexit trigger deadline for March 2017
Comments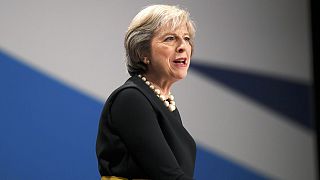 Breaking up is hard to do, but UK prime minister Theresa May has announced a March 2017 deadline to start the process of leaving the EU.
It is the first major decision made on Brexit since May came to power, and should appease her own party as well as EU countries who are keen to get the ball rolling.
"Now that they know what our timing is going to be, it's not an exact date but they know it's going to be in the first quarter of next year, that we'll be able to have some preparatory work so that once the trigger comes we have a smoother process of negotiation."
But she had no clear answers on access to the single market.
Depressing conclusion from #marr is that UKG decisions are being driven by ideology of the hard Brexiteers, rather than interests of country

— Nicola Sturgeon (@NicolaSturgeon) October 2, 2016
"I want the right deal for trade in goods and services and what we are doing at the moment, what David Davis and his department have been doing, is listening to businesses here in the UK, listening to different sectors, finding out what it is that they find, that is most important to them."
Brexit means…
What Brexit means for the moment is a repeal of the 1972 European Communities Act. That means on exit day, expected for Summer 2019, the government could change or remove any EU laws it wishes. But it could end up dead in water if it fails to pass through parliament. The scene is set for a clash between pro and anti-EU factions.