Iceland: rapid glacier melting drastically alters landscape
Comments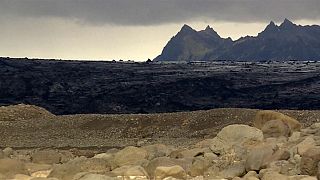 The rivers running from one Iceland's largest glacier's have combined to become one for the first time since the middle ages.
The rapid melting of ice in only a matter of a few weeks around Skeiðarárjökull has resulted in drastic changes to the landscape.
Local farmer, Hannes Jónsson said:''Where we're standing now, there was only the glacier in 2003. Since then it has retreated over the past six years and I expected the river to change its course.''
In 2009, one of the three arteries from the glacier dried up, the other Sula, disappeared last month, resulting in all the melted water flowing into the last remaining river.
Scientists have said that expect the glacier's rapid decline to continue over in the coming years.