France vows to close Calais migrant camp
Comments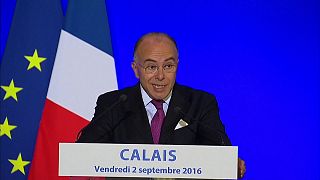 French authorities plan to dismantle the so-called Calais Jungle camp – home to thousands of migrants fleeing war or poverty in the Middle East, Africa and Asia.
France's home affairs minister, Bernard Cazeneuve, was in Calais to announce plans to finish what was started in February, when an area of the camp, which housed over 3000 migrants, was demolished.
He said: "By persevering and being methodical in the implementation of these measures, we will find an efficient, long term solution for the current crisis faced by the city of Calais. I say it very clearly that all these actions will be put into place until the final closure of the camp, which is my aim. I hope it happens as swiftly as possible."
Estimates put the population of the Jungle at up to 9000, even after the southern half of the camp was dismantled earlier this year.