Email scandal still dogs Hilary Clinton as new ones come to light
Comments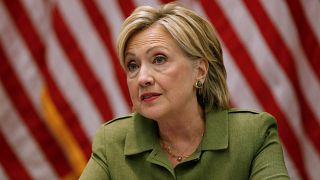 More Hilary Clinton emails from her time as Secretary of State could be released just before the presidential election in November.
A judge has ordered the State Department to review nearly 15,000 extra mails which have come to light in the now-closed investigation into her handling of sensitive material.
A spokesman for the department said some of them
could merely be duplicate ones.
Lies and more lies – so much for Hillary handing over everything to FBI!! https://t.co/ZdVW5eq1Xg

—

NYC

Peace Museum (@NYCPEACEmuseum) August 22, 2016
The FBI recently cleared Clinton of criminal conduct but found her "extremely careless" in her use of a personal server for classified information.
The disclosure of further emails could provide more ammunition for opponents who have seized on the issue to argue that Clinton is untrustworthy for the job as president.
While we waste our time talking about Hillary's emails. We should consider using that time to pick the right candidate in November.

— ✨The #Virgo Prince✨ (@HeIsMrBigShot) August 23, 2016
Clinton, who leads her Republican rival Donald Trump in opinion polls, has said she did not compromise classified information and used a private server for convenience. She later apologised, saying: "I take responsibility."