Olympic Games, commentators and sexism in the press and TV
Comments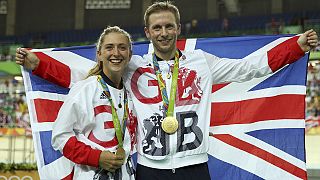 Chis Boardman is the latest BBC commentator to be accused of sexism at the Rio Olympic Games.
His comments came after Laura Trott won her second gold medal at the Games in the Omnion.
Soon after, fiance Jason Kenny clinched his third in a tense Keirin final, which had two false starts and almost saw the rider disqualified.
Their five golds would, in theory, place them 13th in the medal table, above New Zealand, Brazil and Canada.
After Kenny's win, Trott embraced and kissed her partner while Boardman said: "She's doing the emotion for both of them really, he's looking at her going: 'What's for tea?'"
The comments sparked a debate on social media with some suggesting he had crossed the line while others felt it was mere banter.
"He's looking at her going 'what's for tea'." on Kenny celebrating with Trott. BBC</a> commentary still in the dark ages</p>&mdash; Dr Ben White (ProtocoIDriven) August 16, 2016
"He's looking at her going 'What's for tea?'"
Ah yes BBCSport</a> because no matter how many medals your partner wins, she should be cooking</p>&mdash; Becky Bedbug (BeckyBedbug) August 16, 2016
People love being outraged. Obviously meant innocently. Was clearly referring to Kennys composure. Nowt to do with sexism. #whatsfortea

— Tommy Evans (@TommyEv3192) 16 août 2016
John Inverdale: She'll never be a looker
The remarks follow John Inverdale's gaff while interviewing Andy Murray after the Scot beat Juan Martin Del Potro to win his second Olympic gold medal.
Inverdale said: "You're the first person ever to win two Olympic tennis gold medals. That's an extraordinary feat, isn't it?"
But Murray had pointed out to Inverdale that the Williams sisters had got there before.
He said:"I think Venus and Serena have won about four each but hadn't defended a singles title before."
jk_rowling</a> He meant first person to win two singles golds. This is not about gender. He did not forget the Williams. Too late now though.</p>&mdash; Phil Harris (kingswell) August 15, 2016
Rellimj</a> <a href="https://twitter.com/FortyDeuceTwits">FortyDeuceTwitsandy_murray</a> As much as I agree, in fairness to Inverdale I think he meant singles tennis, so just doubles ignored</p>&mdash; Philip Farrell (philip_farrell) 15 août 2016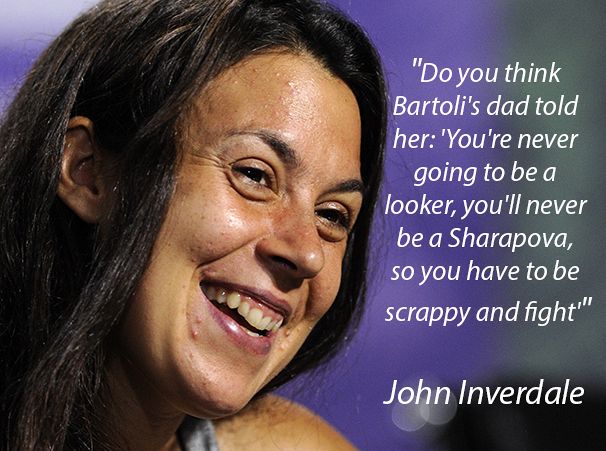 Inverdale is not new to controversy. The BBC was forced to apologise for his poor choice of words when commentating on the 2013 Wimbledon final between Marion Bartoli and Sabine Lisicki.
After beating the German, Bartoli ran to her father and former coach in the players' box.
Inverdale said: "Do you think Bartoli's dad told her when she was little: 'You're never going to be a looker, you'll never be a Sharapova, so you have to be scrappy and fight'?"
He later defended his remarks by saying that he poked fun at the French player in a nice way, adding that she was an incredible role model for people who aren't "born with all the attributes of natural athletes".
Another BBC commentator was questioned when he described an upcoming judo bout between Majlinda Kelmendi and Italian Odette Giuffrida as a "cat fight".
While Britain's Daily Mail, in its article on the "best and worst gymnastic leotards" at the Games, was rather uncomplimentary on Team Uzbekistan's kit.
The pink and white leotard, it said " failed to complement her skin tone and it also appeared to be somewhat see-through around the chest area".
Meanwhile in the
USA
Commentators and journalists across the pond have been equally singled out for their approach.
Corey Cogdell-Unrein, who won a bronze medal for trap shooting, was described in a Chicago Tribune tweet as the "wife of a Bears' linesman.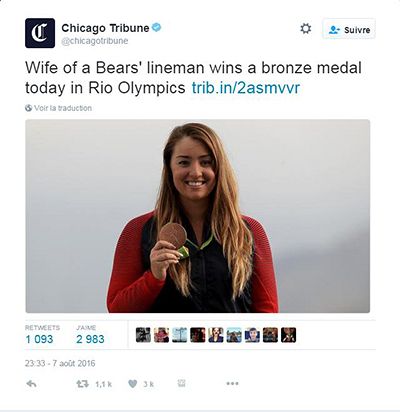 And rather than focus on her four gold and one silver medals won at the Games, NBC wondered in a tweet how the swimmer Katie Ledecky kept her nail polish chip free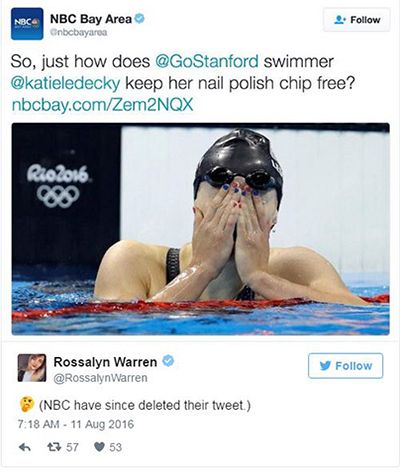 NBC

blames women

When the TV station was criticised for too many adverts during the opening ceremony their spokesman, spokesman John Miller said: "The people who watch the Olympics are not particularly sports fans. More women watch the Games than men, and for the women, they're less interested in the result and more interested in the journey.

"It's sort of like the ultimate reality show and mini-series wrapped into one. And to tell the truth, it has been the complaint of a few sports writers. It has not been the complaint of the vast viewing public."
Saying women want the olympics to be a reality show is one of the most sexist things i have ever heard. nbc</a> <a href="https://twitter.com/NBCSports">NBCSportsNBCOlympics</a></p>&mdash; Teresa (creepcreeping) 6 août 2016
Turning the tables on Tonga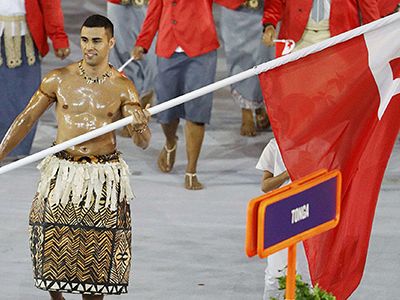 But it's not all one-way traffic. Tonga's flagbearer was a Twitter sensation after he appeared with his country's flag covered in a litre of coconut oil.
Days after Pita Taufatofua appeared on the Today Show. But broadcaster Al Roker's attempt to interview the Tonganwas foiled as the athlete was fondled by the show's co-presenters.