Crisis for Rio organisers lacking funds for Paralympics
Comments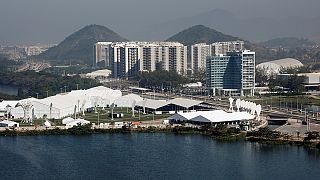 RIO DE JANEIRO, Brazil – Rio Olympic organisers could be facing a massive cash shortfall as fears increased on Monday funds designated for the Paralympics may have already been spent.
The organising committee is not eligible to receive further government backing after a judge in Rio issued an injunction preventing the release of a US$ 118 million government bailout until it opens its accounts to public scrutiny.
Brazil's government in June authorised an emergency transfer of US$ 850 million to organisers to help pay for infrastructure projects, while the International Olympic Committee (IOC) also provided a US$ 130 million cash advance.
The two payments, however, are not thought to have been sufficient to plug the deficit, and insiders at the International Paralympic Committee (IPC) believe money destined for services at the Paralympics have been diverted to resolve issues with the Olympics.
There have been substantial unanticipated costs at the Rio Olympics, including construction problems in the athletes' village, treating the green water at the Maria Lenk aquatics centre and repairing damage caused at venues by strong winds.
But some fear covering those costs has led to an "ever-expanding black hole" in the organising committee's Paralympic budget, leaving Rio officials unable to provide travel grants to around 60 national Paralympic associations.
IPC chiefs are understood to have warned organisers that up to 40 of those associations may simply decide not to send delegations to Rio unless the US$ 10 million payout – which should have been released two weeks ago – is not paid.
At present, it is not thought there have been any discussions over cancelling the Paralympics running from Sept. 7-18, but sharp reductions to the opening and closing ceremonies, as well as volunteer and hospitality services, are expected.
The IPC's chief executive, Xavier Gonzalez, has sent a letter to all member nations warning the participation of many countries is "hanging in the balance".
Ensuring the athletes' welfare is unaffected by financial troubles has remained a priority for the IPC, who said they were prepared to instead accept cuts in other areas.
"We had to make cuts in the Olympic Games to balance the budget and we need to produce similar cuts to make sure the Paralympics also balances," said Rio organising committee spokesperson Mario Andrada.
"There is no intention to compromise the Paralympic experience. We have discussed this with the IPC and are making arrangements.
"When it comes to the management of cash in events like this, we have enough friends and partners to fix all the problems," he said, insisting any shortfalls would eventually be covered.
The latest headache for organisers comes against a backdrop of disappointing ticket sales for the Paralympics with Rio officials admitting only 29 percent have so far been sold.
Despite the issues, the Rio Paralympics are still expected to be a landmark event in terms of sporting performance and television coverage, bolstered by the success of the competition at the two previous Games held in 2012 in London and in 2008 in Beijing.