American and Australian abducted in Kabul - reports
Comments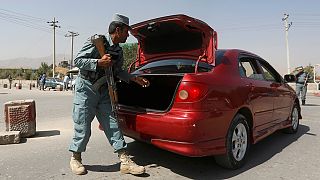 Officials in the Afghanistan say there are looking for an Australian and an American who have been abducted by gunman in the city of Kabul.
Kidnappings, motivated by money, are a major problem in the country.
The pair are believed to be connected with a Kabul university.
One eyewitness said the two had been travelling inside a university car.
"I was inside the shop and heard some noise," said burger seller Mutalib Khan. "When I came out I saw a 4×4 car in front of the university car. I thought that there was a car accident. Two armed men came out and broke the glass of the university car and abducted some people."
The Australian Embassy and the US State Department said they were aware of the kidnapping reports.
A German and a Dutchwoman were taken from the same area last year. Both were eventually released unharmed.