Growing concerns ahead of Rio Olympics
Comments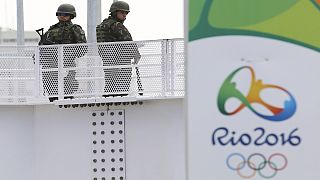 Organisers were still frantically rushing to prepare venues just ahead of the first Games on the South American continent.
In the week leading up to the competition, criticism erupted over the quality of the work at the privately funded Olympic Village. According to reports, the International Olympic Committee told the city in 2011 it needed to carefully monitor its partners because they might pay more attention to their own commercial interests than delivering Olympic projects on time and to high standards.
Australia said housing was "not safe or ready" while other countries such as Italy, Argentina and New Zealand also expressed concerns.
Ever since its arrival in Brazil, the Olympic torch has been followed by protesters outraged about the heavy price tag for the Games.
As the Olympic flame made its way into Rio de Janeiro on Wednesday (August 3), protests continued to follow the procession, causing organisers to alter their route into the city that will host the prestigious event.
In recent months, concern has also flared over pollution levels in the Guanabara bay and nearby sea, where sailing, windsurfing and long-distance swimming events are being held.
Reports showed the waters were infected by drug-resistant super bacteria and microbes normally found only in hospitals.
More worrying for many competitors is the Zika virus as several top athletes including World number one Jason Day, Dustin Johnson, Jordan Spieth and Rory McIlroy removed their names from Olympic consideration citing the risk of contracting the disease which can cause crippling birth defects.
Doping is also a major concern for organisers ahead of the Games as the Olympic movement is grappling with the specter of state-sponsored doping by Russia.
The IOC recently opted not to ban all Russian athletes from the Games. Many anti-doping agencies and athletes sharply criticised the decision, saying the IOC lacked the leadership and courage to ban the hosts of the 2014 Games.
This is absurd. https://t.co/i1tHFz39gR

— Shannon Spake (@ShannonSpake) 1 August 2016