China claims world's biggest marine sinkhole
Comments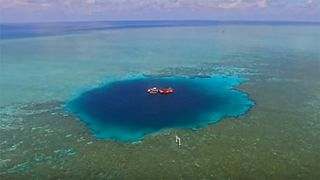 Beijing has discovered the world's largest hole in a disputed area of the South China Sea, state broadcaster CCTV has announced.
The 300m cavern is deeper than Dean's Blue Hole in the Bahamas, the official world's deepest saltwater blue hole.
The water-filled sinkholes, formed during previous ice ages, occur in carbonate rock such as limestone, which over time, is eroded and dissolves into the subsurface.