Nice attack: French president seeks to defuse row over security report 'alterations'
Comments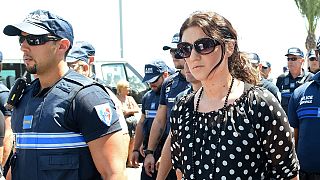 The French president has sought to defuse a row over allegations government officials tried to alter a report into the Bastille Day attack in Nice.
François Hollande urged both the public and politicians to have faith in the system and let the inquiry run its course.
His comment came after Interior Minister Bernard Cazeneuve threatened to sue for libel over the issue.
"And, once again, we have to do everything we can to respond to the threat," said the president, "But also we have to know everything that happened in Nice…
"Truth and transparency are essential in a democracy. And the justice system must establish that, nobody else."
The Nice police officer in charge of the security cameras in the area of the attack claims an unnamed Interior Ministry official pressured her for modifications to her report on the incident.
"Concerning these details, she asked me – within the report – to specify where the local and national police were positioned," said Sandra Bertin.
However, the officer claims she hadn't seen their positions, so was unable to comply with the request.
"So, I told her what I saw and indicated that, of course, I wouldn't make anything up. So, she asked me for an editable version of my report, which I oppose doing," she added.
Over 80 people died when a lorry hit crowds celebrating the French national day on Nice's Promenade des Anglais. ISIL claims to be behind the attack.