Prosecutor calls for bullying trial over France Telecom suicides
Comments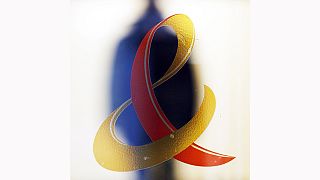 The Paris prosecutor has recommended that France Telecom, its former boss and other senior executives face trial for bullying after a wave of suicides among the workforce.
At least 19 people killed themselves during a turbulent two-year period in 2008 and 2009. The unions say as many as 35 people took their own lives.
As the company restructured and introduced new technology after privatisation, thousands of jobs were cut and relocated.
Former chief executive Didier Lombard and six other managers are accused of implementing a strategy that unsettled employees and created a climate of anxiety, according to one source.
Lombard reportedly once told managers that he would make people leave one way or another, through the window or the door.
His lawyer says the charges are groundless.
The suicide rate among workers is said to be similar to the national average but many who died left notes blaming pressure from management.
France Telecom later became Orange, which says the latest stage of the process is not the same as the judge's verdict.