Connecting to China's patchy Internet freedom
Comments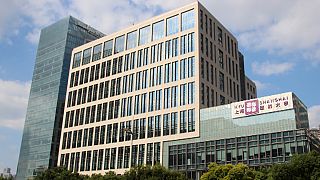 While much of the world is becoming increasingly reliant on social media and cloud management tools, China still blocks some of the world's most visited websites, such as Facebook, Twitter and Google. However, access to censored content is slowly becoming available. In fact, some foreign educational institutions have received approval to maintain their academic freedom within the borders of mainland China, which means unconstrained access to the world wide web.
The 'Great Firewall of China', the term used to refer to internet regulations within the country, was erected to censor sensitive content as well as to block unsupervised social media spaces. Despite the regulations, the online sphere in China does not remain arid; there are numerous Chinese alternatives to 'Western' social media, such as Renren for Facebook, Weibo for Twitter, and Baidu for Google.
Those not content with censorship often turn to Virtual Private Networks (VPNs) to access off-limits content. However, as the number of VPN users increases, the Chinese government has been identifying and closing down the private network connections.
Many workers for foreign companies have to rely on their own illegal VPN for daily communication. For example, if a company relies on Google products, then it must also entirely rely on a functional VPN for sharing, emailing, and instant messaging. According to a New York Times survey, these restrictions are a major source of frustration for the majority of respondents. Yet some foreign academic institutions, such as New York University Shanghai, the first Sino-American degree-granting university, has received academic freedom in teaching and pursuing research without limitations.
The student body of the university is unique: 51% arrive from mainland China, while the rest come from around the world. Thus the two groups, who have grown up with different browsing habits, meet in an environment where internet censorship ceases to exist. Despite access to the whole of the world wide web, some students do not necessarily take advantage of their online freedoms.
Such academic freedom extends beyond mere access to censored content. Dr. Lena Scheen, a Dutch academic of the university, commented in an interview: "In my lessons, quite a few sensitive issues are covered. The Cultural Revolution is certainly a sensitive subject for the parents of the students."
Besides New York University Shanghai, institutions such as Duke Kunshan University or the Ningbo Campus of the University of Nottingham also received full academic freedom.