"Stay calm and collected" - Queen tells Scottish parliament post Brexit
Comments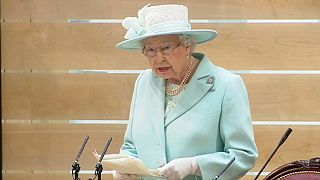 Britain's Queen Elizabeth has urged political leaders to "stay calm and collected" amid the fallout from the Brexit vote.
Addressing the opening of the fifth session of Scotland's parliament, the Queen said now was a time for "hope and optimism."
"One hallmark of leadership in such a fast-moving world is allowing sufficient room for quiet thinking and contemplation, which can enable deeper, cooler consideration of how challenges and opportunities can be best addressed."
The Queen's first public comments since Britain voted to leave the European Union had been eagerly anticipated.
As head of state she must remain apolitical but her message was clear, take your time before making a decision.