Easyjet 'seeking air operator certificate outside Britain after Brexit'
Comments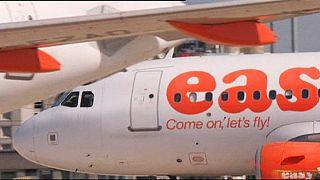 British airline easyJet has reportedly started the process to get an air operator certificate in a different European Union country after the Brexit vote.
That would give the low-cost carrier a legal base in another country and the right to operate from there.
EasyJet said it wants to be prepared for all eventualities in case Britain is not able to agree access to the single European aviation market following Brexit.
It has not revealed where it might get a certificate.
For now the company said it has no plans to move its headquarters from Luton, north of London.
Chief executive Carolyn McCall has been an outspoken advocate of the UK remaining in the EU.
Easy jets considers moving its headquarter from London and is talking with several countries to discuss host them https://t.co/E2vMQoGAhN

— Airport Regions (@AirportRegions) July 1, 2016
She spoke about the airline's position with Reuters on the sidelines of a meeting of the A4E airlines association in Brussels just days after the referendum, saying: "It is business as usual. We have to spend a little more time formalising conversations we've had and thinking through the next steps."
"We have to be in control of our own destiny, so we will do the work," McCall added. "Until we have the government to take us forward in the UK, we can't expect much change."