London faces loss of big names as businesses look to beat Brexit by going abroad
Comments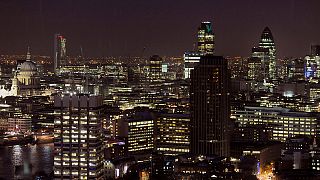 The City of London is bracing itself for big jobs losses if big international firms leave because of Brexit and set up their head offices elsewhere.
The EU's European Banking Authority is already moving out, Brussels announcing it was looking at Paris or Frankfurt to locate the bank regulator following Brexit.
Already it looks as if several big US banks could follow suit.
"The City of London is the biggest banking place practically in the world. There will be some movement from the City to other places, and in the front, very much in the front, of the places which will win is Frankfurt, definitely," says the Sino-German Center of Finance and Economics Dr. Rudiger von Rosen.
Frankfurt is well-positioned to benefit from London's disarray and has a concentration of financial services already whereas in terms of the workforce Paris would likely be a far more attractive proposition compared to the sleepy backwater vibe in Frankfurt.
Business lost to these locations may be gone never to return, so London is calling on all its international companies to think twice before pulling out.