Portugal's port wine industry apprehensive about economic impact of Brexit
Comments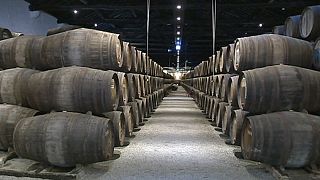 Portugal and the UK have a centuries-long history of trade relations, with one of the strongest ties arguably being the export of Port wine.
The island nation is Portugal's sixth biggest market for the product, with over a million bottles exported between January and April 2016 alone.
So what impact would a UK exit from the EU have on Port producers?
Vote Leave campaigners claim withdrawing from the EU would free up trade opportunities, while the Vote Remain camp has warned of negative consequences.
The industry's leaders, it seems, are apprehensive.
CEO of Taylor's, Adrian Bridge said there would be wider repercussions for Europe, if a Brexit were to happen.
"We have reached a critical point, a serious point that would have consequences if the United Kingdom leaves the EU, but for me this is a wake-up call to Europe."
Churchill's CEO, Emilia Campos said the industry was unprepared.
"We are not prepared for the pound falling around 15 per cent, we are not prepared for the coming recession, we're not prepared for people's reactions."
While the British have not stopped buying port in the industry's more than 300-year history, it's difficult to predict what the real economic impact of a Brexit would be.