Oil prices rise to almost double January's lows
Comments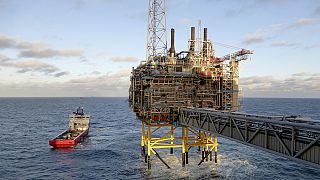 Oil prices have hit their best levels in 10 months due to a fall in stockpiles in the United States and supply disruptions.
The benchmark Brent crude touched $52.86 a barrel, almost double the near-13-year lows reached in January amid signs that investors are a lot more confident about the prospect of a more sustained rally.
US crude had hit a new 2016 high at $51.67.
Thursday did see prices dip after rising for three straight trading sessions as traders sold off to take profits.
Crude oil prices extend gains above $50 https://t.co/NUdLyqdcaW

— MarketWatch (@MarketWatch) June 9, 2016
A weaker dollar has been supporting prices as they are quoted in dollars and with the dollar down about 2.4 percent this month against a basket of currencies, dollar-traded fuel imports for countries using other currencies are cheaper.
Additionally wildfires in Canada, violence in Nigeria and political or economic unrest in Venezuela and Libya took as much as four million barrels per day offline last month.
However once the price goes above $50, producers with higher costs – like those making shale oil in the US – find it profitable to re-enter the market.
Here's why oil prices just hit an 8-month high https://t.co/CPM76P1eqjpic.twitter.com/QfrJxELXeK

— Fortune (@FortuneMagazine) June 9, 2016