Eurozone GDP growth revised upwards for Q1
Comments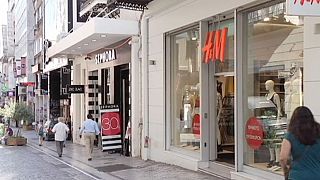 It seems the eurozone's economic growth was slightly better than previously thought in the first three months of this year, but still nothing to shout about.
In its third and final assessment, the European statistics agency Eurostat said gross domestic product increased by 0.6 percent from the previous quarter – the highest rate for 12 months.
Year-on-year it expanded by 1.7 percent.
The rate of growth matched the level in the first quarter of 2015, a pace only surpassed at the start of 2011, when the euro zone economy raced ahead at 0.9 percent.
Euro area GDP +0.6% in Q1 2016, +1.7% compared with Q1 2015 #Eurostathttps://t.co/n43bbGspS7pic.twitter.com/wZXSHntL4e

— EU_Eurostat (@EU_Eurostat) June 7, 2016
Quarter-on-quarter growth was at a healthy 0.7 percent in Germany, the eurozone's largest economy, 0.6 percent in France and 0.3 percent in Italy.
Greece was the only one of the bloc's 19 countries where the economy contracted. It fell 0.5 percent quarter-on-quarter. Year-on-year it was down 1.9 percent.
The greatest growth contributioners were household spending and private sector investment.
Changes in companies' inventories and public sector spending were also positive, but imports increased by more than exports.