Team of refugee athletes to compete in Rio 2016 Olympic Games
Comments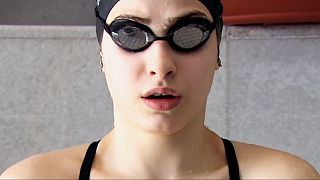 The UNHCR, partnered with the IOC, have chosen 10 refugees to make up a special team in Rio's 2016 Olympic Games.
The team consists of individuals who have fled their homes in search of safety elsewhere in the word, with members originating from various countries including the Democratic Republic of Congo, Syria, South Sudan and Ethiopia.
"Team Refugees" will compete with other athletes in Rio, as well as bearing the Olympic flag at the tournament's opening ceremony.
In a press release the IOC said that they "will act as a symbol of hope for refugees worldwide and bring global attention to the magnitude of the refugee crisis."