Airbus sunk off Turkish coast as attraction for divers
Comments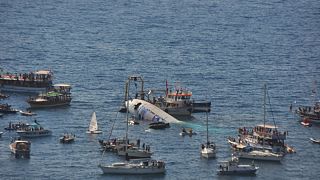 With somewhat unfortunate timing, Turkish authorities have sunk an Airbus plane off the Aegean coast to serve as a tourist attraction.
The empty shell of the A300 was scuttled off the resort of Kuşadası to serve as an articifial reef to shelter fish and other marine life.
The underwater feature is expected to be popular with divers.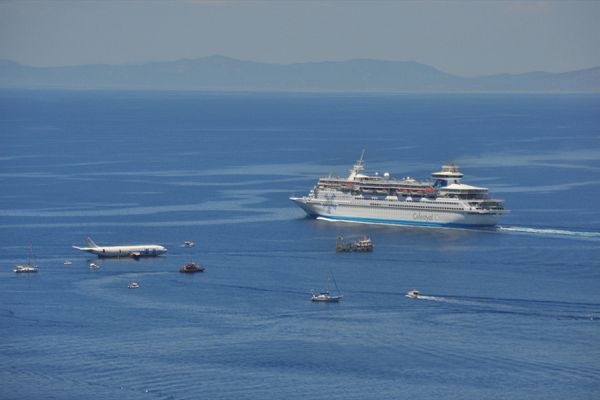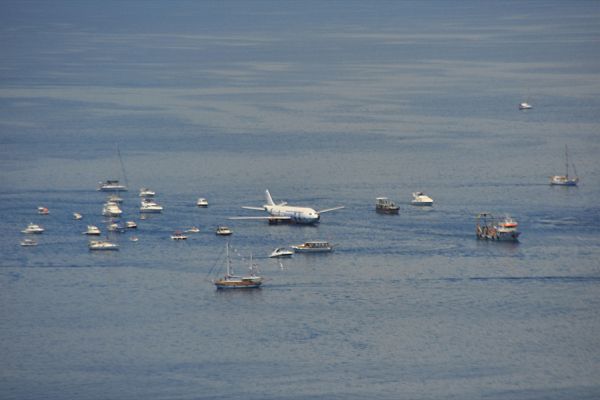 The aircraft was bought for around 82,000 euros from an aviation company by Aydin municipality where the resort is located.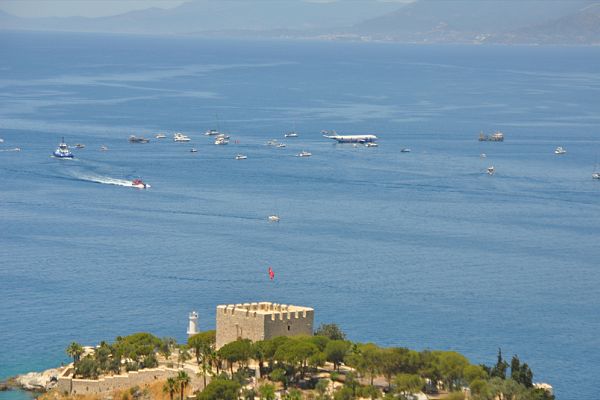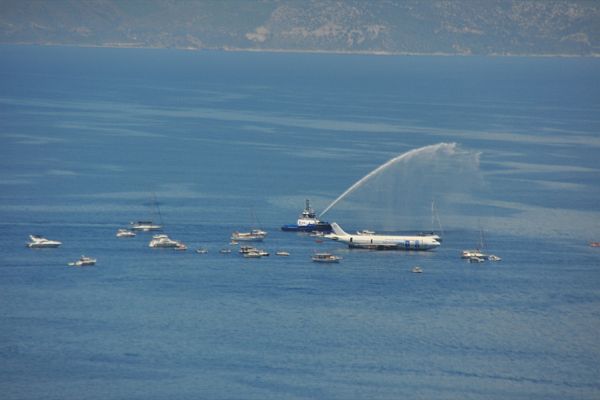 However, its sinking comes as search teams are still trying to locate Egyptair flight 804, an Airbus A320, which disappeared over the Mediterranean in the middle of last month carrying 66 passengers and crew.
Signals from the plane's "black box" have been received by naval vessels between Greece and Egypt.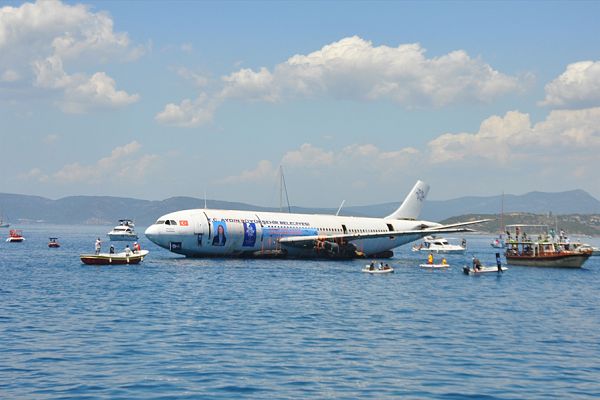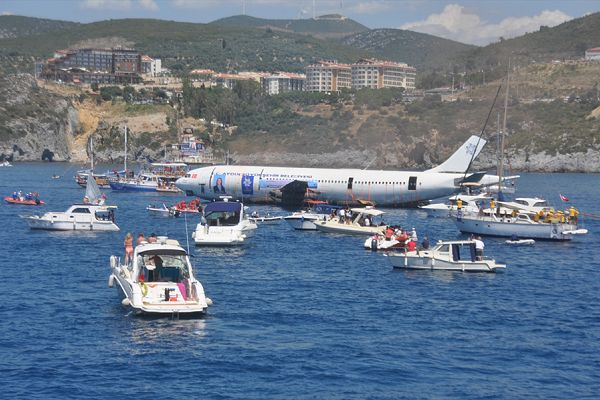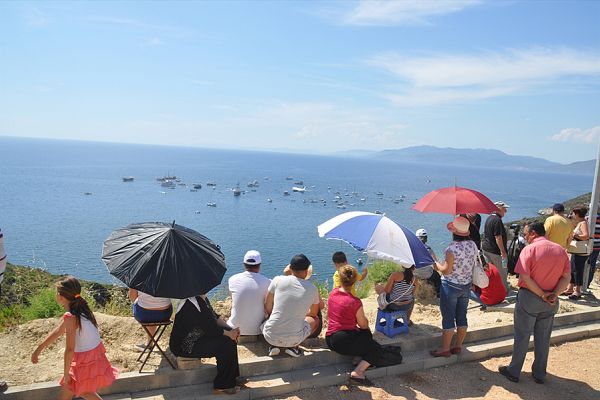 Photos: Anadolu Agency