EgyptAir's A320 made 3 emergency landings preceding MS804 crash - French media
Comments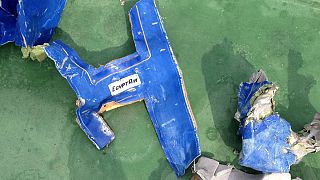 The Airbus 320, which is the focus of an intensive search after it crashed into the Mediterranean Sea last month, is said to have been forced to turn around and make emergency landings at least three times during the 24-hours preceding the crash.
That's according to French public television channel France 3. The surprise claims were put to former aviation security official, Jean-Paul Troadec:
"These new findings are an important element for the investigators. We cannot presume to know know exactly what happened on board but it's not entirely normal to turn around several times after a technical incident without finding anything."
Warning systems called Acars are said to have signalled an anomaly on board shortly after takeoff from three airports where the Airbus had stopped.These alert procedures were investigated each time with a technical audit on the ground. The findings must have been negative since the plane was allowed to take off again.
Jean-Paul Troadec, however insisted that the Acars signals are emitted automatically only in the case of a malfunction. In normal mode they remain silent.
So far only a relatively small amount of debris has been recovered from the missing EgyptAir flight which crashed killing all 66 people on board.
The hunt for the plane's black boxes received a boost on Wednesday when possible signals from one of them were picked up by a search vessel.
Without the flight recorders investigators can't know for certain what caused the plane to plummet into the sea.
Investigators believe a signal at the bottom of the Mediterranean is the data recorder from EgyptAir Flight #MS804. https://t.co/phpCZ7PyhZ

— Twitter Moments (@TwitterMoments) June 1, 2016