US nuclear arsenal controlled on 1970s floppy disks
Comments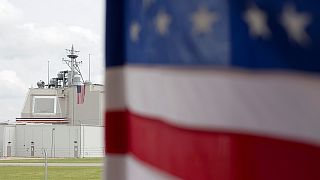 The US' nuclear weapons systems are still run on technology from the 1970s, the Government Accountability Office has revealed.
The Pentagon, among several other departments, still uses floppy disks (predecessors of CDs) to coordinate assets as high-tech as ballistic missiles.
So, the technology in War Games is more advanced than our actual nuclear program is now. https://t.co/WzhSWtX8wYpic.twitter.com/oYBaXGUqml

— Juan Martinez (@jrobertmartinez) May 26, 2016
"This system still remains in use because, in short, it still works" said Pentagon spokeswoman Lt Col Valerie Henderson.
These "legacy systems" actually costs US taxpayers €54 billion a year to maintain the old computer systems such as the IBM Series-1.
But the end is in sight for the Pentagon floppy disks. "To address obsolescence concerns, the floppy drives are scheduled to be replaced with secure digital devices by the end of 2017", continued Henderson.
The modernisation is ongoing, says the Pentagon, and a new digital system should be in place by 2020.
The Department of Defence is not the only US government body to be stuck with old technology though. The US Treasury is also in dire need of an upgrade. The report said that the computer language they use is "assembly language code", initially used in the 1950's.
And its not just the US government that is using technology abandoned by the general public a generation ago.
In Germany, sales of typewriters were boosted in 2014 in reaction to allegations of NSA spying.
Patrick Sensburg, head of the Bundstag's parliamentary enquiry into NSA spying told German TV that even the government were contemplating a switch to analogue methods of communication.
And according to Professor Roy Cormac of Nottingham University in England, "(Germany) would not be alone in doing so. Russia reportedly reverted to using typewriters" after the NSA leaks revealed by Edward Snowden.