What we know about EgyptAir flight MS804
Comments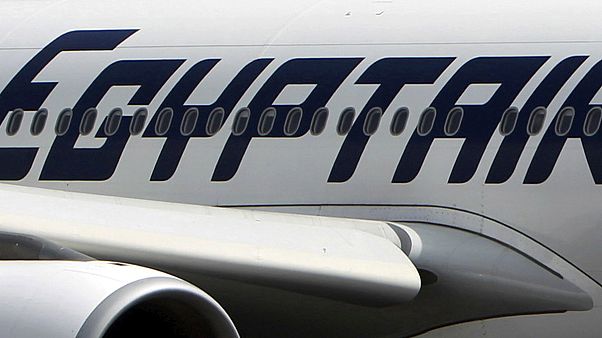 EgyptAir flight MS804 disappeared early yesterday morning over the Mediterranean. Here is what we know:
UPDATE: Military search teams from Greece and Egypt confirm that bodies and belongings have been found at the crash site
UPDATE: Egyptian military says debris from EgyptAir flight MS804 found in the sea 290kms north of the Mediterranean coastal city of Alexandria.
UPDATE: The search for the plane's black box will begin.
UPDATE: European security officials have told AP that none of the passengers appear on terrorist watch lists.
BREAKING: Egyptian military says debris from EgyptAir flight MS804 found in sea euronews</a> <a href="https://t.co/0d4B3LykPU">https://t.co/0d4B3LykPU</a></p>&mdash; Elliott Haworth (ElliottHaworth1) May 20, 2016
– MS804 left Paris Charles de Gaulle airport at 23:09
CET
. It was heading to Cairo and passed through Greek airspace.
- Air Traffic Controllers last spoke to the crew over the Greek island of Kea without any indication of a problem, and the plane passed out of Greek airspace around 02h00
- French President Francois Hollande told reporters in a televised address that flight MS804 had "crashed" and was "lost".
- Opposing that, Egypt's Minister of Civil Aviation Sherif Fathy later insisted that the plane would be considered missing until wreckage was found.
- There is an international effort to find the wreckage: Greek, Egyptian, French and UK military units are taking part in the operation near Greece's Karpathos island.
- Reports from Egypt last night stating that the wreckage had been found proved to be false.
- When search teams got close to debris found in the Mediterranean Sea it became apparent it was not from the downed plane.
- Greece's lead air accident investigator Athanasios Binis later confirmed it was not from an aeroplane.
The Passengers
There were 66 people on board including one child and two infants.
There were 10 crew members on board, including three security personnel.
The passenger list comprises 30 Egyptian nationals, 15 French, two Iraqis and one each from the UK, Belgium, Kuwait, Saudi Arabia, Sudan, Chad, Portugal, Algeria and Canada.
The Canadian government has confirmed that two of their citizens were aboard the flight.
The Foreign Affairs Minister Stephane Dion said that "We are providing consular assistance to the families".
Egyptair has hosted the passengers' families near to Cairo Airport and has provided doctors, translators and all the necessary services.
Outside the terminal at Cairo's international airport on Thursday, families were distraught and frustrated by a lack of information
The Mercure Hotel at Charles De Gaulle Airport, where the families of the passenger is EgyptAir MS804 are gathering. pic.twitter.com/ph3Cx3j9t8

— Mac William Bishop (@MacWBishop) May 19, 2016
Charles de Gaulle airport remains busy, despite doubt over the fate of flight MS804.
French investigators have begun to question ground staff at the Paris airport who had both direct and indirect contact with the plane before take off.
The Location
One of the last known positions #EgyptAir#MS804https://t.co/aQPnBqDY0N

— euronews (@euronews) May 19, 2016
The flight lost contact with radar above the Mediterranean sea about 280km from the Egyptian seacoast at 2.30am [local time] as the flight was expected to arrive Cairo airport at 3.15am.
Military search and rescue teams picked up an automated signal from the plane's emergency beacon at 3.26am – about 70 minutes after it had been supposed to land. It is thought the beacon may have been triggered on impact.
After Greece traced the airliner's path from military radar, Panos Kammenos, the defence minister, described its final moments when it departed from its cruise at 37,000 feet and underwent wild gyrations followed by a dive.
"It turned 90 degrees left and then a 360-degree turn toward the right, dropping from 37,000 to 15,000 feet and then it was lost at about 10,000 feet," Mr Kammenos said.
The plane made "sudden swerves" before it came down, he said.
Egyptian President Abdel Fattah al-Sisi has ordered the country's civil aviation ministry, army-run search-and-rescue centre, navy and air force to take all necessary measures to locate the wreckage.
The French air accident investigation bureau has despatched three investigators, along with a technical adviser from Airbus, to join the Egyptian inquiry.
Greek, Egyptian, French, UK and US military units are taking part in the operation near Greece's Karpathos island.
The European Space Agency has said that their satellite spotted what appears to be an oil slick in the area of the Mediterranean where the plane disappeared.
The image, taken at 17:00 CET appears to show a slick around 2km long, 40km southeast of the aircraft's last known location.
The plane and pilot
Egypt's state-run al-Ahram newspaper cited sources as identifying the pilot as Captain Mohamed Shokeir. He had more than 6,000 hours of flying experience, while his co-pilot had more than 2,000 hours, the sources added.
Facebook added "Remembering" on the profile of #MS804#EgyptAir pilot. pic.twitter.com/hw5js0Y41W

— The Big Pharaoh (@TheBigPharaoh) May 20, 2016
The Airbus A320 is a short-haul workhorse with one of the industry's best safety records.
The model is a twin-engine, single-aisle plane seating 150 passengers in a standard two-class configuration. It is powered by CFM 56-5A1 engines.
It had clocked 48,000 flying hours since its first flight on 25 July 2003.
In the previous 24 hours it had made four other journeys: Asmara in Eritrea to Cairo; Cairo to Carthage in Tunisia; Carthage to Cairo; Cairo to Paris.
It has emerged that the plane had made an emergency landing, though the event happened almost three years ago.
BBC discovers #Egyptair plane that disappeared yesterday had previously made an emergency landing at Cairo airport 25 June '13

— Quentin Sommerville (@sommervillebbc) May 20, 2016
Reactions
Egypt
Reuters reports that Egypt's Prime Minister Sherif Ismail said it was too early to rule out any explanation for the incident, including terrorism.
He told journalists: "We cannot exclude anything at this time or confirm anything. All the search operations must be concluded so we can know the cause."
France
French parliament confirms a two-month extension of the state of emergency that has been in place since November's attacks on Paris.
The French embassy in Cairo said Ayrault expressed the solidarity of France with Egypt, "in this terrible ordeal".
Hollande also offered his "solidarity" with the families of those on board.
EgyptAir have provided a number for concerned relatives to call.
Those concerned about missing relatives who may have been on board are invited to call 080077770000 within Egypt/ +20225989320 international

—

EGYPTAIR

(@EGYPTAIR) May 20, 2016