Pfizer blocks drugs sales for use in lethal injections in US prisons
Comments
By
Joanna Gill
with
Reuters, New York Times, Pfizer, Death Penalty Information Center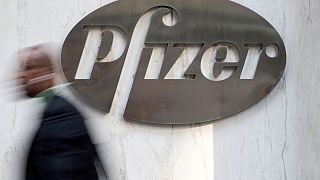 Drug companies are saying No to death row. The latest pharmaceuticals giant to restrict sales of drugs used in lethal injections to US prisons is American firm Pfizer.
The company announced that it "strongly objects to the use of its products as lethal injections for capital punishment." It is being seen as a milestone as it closes off the last open market source of the drugs.
Sale of the products pancuronium bromide, potassium chloride, idazolam, hydromorphone, rocuronium bromide and vecuronium bromide, which are also distributed for normal medicinal use, will be restricted and wholesalers closely monitored.
In the statement they say:
"Propofol, pancuronium bromide, midazolam, hydromorphone, rocuronium bromide, vecuronium bromide and potassium chloride are FDA approved, medically necessary drugs administered by licensed medical professionals, thousands of times a day, in efforts to treat illness or save the lives of patients around the world. They are well established within the medical community and continue to serve important needs in surgical procedures and other treatments. Pfizer offers these products because they save or improve lives, and markets them solely for use
as indicated in the product labeling."
Pressure has been growing to stop the use of drugs in executions. In 2011, the EU banned the export of all drugs used in lethal injections which has led US states struggling to find other sources and resulted in botched executions and court battles.
Currently 31 US states practice the death penalty. Some prisons say that they have had to delay executions due to shortages. Authorities in Ohio delayed new executions after inmate Dennis McGuire's botched death in 2015. He was the first inmate to be executed using a new cocktail of drugs, and his execution was the longest in the state's history at 25 minutes. The same combination used in Arizona took two hours.