Trump seeks Republican leaders support
Comments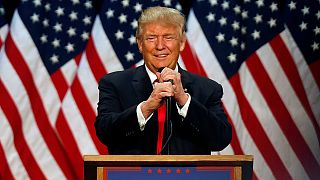 To endorse or not endorse? That's likely to be a question uppermost on many Republican party leaders minds, when Donald Trump heads to Capitol Hill to meet GOP leaders on Thursday.
Several top Republicans have so far refused to support the billionaire, including House Speaker Paul Ryan, who last week said he wasn't ready to back Trump.
But now, Ryan appears to have opened the door, in a bid to heal splits in the party.
"To pretend we're unified without actually unifying then we go in the fall at half strength. This election is too important to go into an election at half strength. That means we need a real unification of our party which you know look after a tough primary that's going to take some effort," Ryan said.
Outside the Republican party, Trump remains equally divisive.
But he seems to have softened his stance on temporarily barring Muslims from travelling to the US, saying in a recent interview it was just a suggestion.