Uber names global advisory board to help it overcome opposition and expand
Comments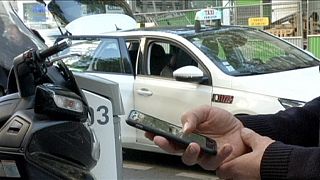 Uber is going on a charm offensive by creating a public policy advisory board including former European Competition Commissioner Neelie Kroes.
The idea is that the eight board members will help gain government support for the ride sharing app as it expands into new countries.
Ray LaHood, the former US Secretary of Transportation, is also on the board along with the ex-prime minister of Peru Roberto Daniño and a Saudi Arabian princess and entrepreneur Princess Reema bint Bandar Al Saud.
Also on the board are former White House advisor Melody Barnes, the former Chairman of the Australian Competition and Consumer Commission Dr. Allan Fels, the former President of the Brazilian Administrative Council for Economic Defence Dr. Gesner Oliveira and Adil Zainulbhai, Chairman of the Quality Council of India.
Uber has hired the political heavyweights after facing frequently regulatory opposition and protests from taxi drivers during its aggressive expansion to more than 440 cities world wide.