Where's the money? UN tax haven report details billions moving around the world
Comments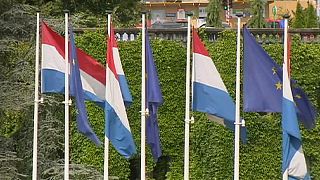 Companies put the equivalent of 191 billion euros into low tax countries last year according to a new United Nations report.
Mostly it went to Luxembourg and the Netherlands.
But then billions was shifted out of those two countries near the end of last year as their government's imposed new EU rules to crack down on abusive tax practices.
The UN found the equivalent of 62 billion euros of investment went into two British tax havens – the British Virgin Islands and the Cayman Islands last year.
The source of that money has shifted from rich to developing countries in recent years, the UN thinktank UNCTAD's report said.
From 2010 to 2014, Hong Kong, the United States, Russia and China were the top four sources.
Governments are coming under increasing pressure to tackle the problem after leaked documents from a Panamanian law firm exposed how the world's rich and powerful use secretive offshore company structures to stash their wealth.
Companies shuffling money between jurisdictions to save on tax remains "a key concern for policy makers", the UN report said.