US economic growth brakes sharply in Q1
Comments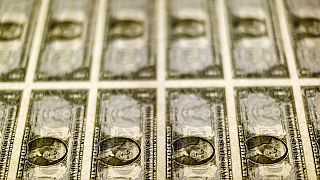 US economic growth was at its slowest pace in two years in the early part of this year.
Consumer spending softened and the stronger dollar reduced exports.
Almost all sectors of the economy weakened in the first quarter, only housing bucked the trend.
However economists say that slowdown could be temporary, given a fairly robust jobs market in the US.
Between January and March, gross domestic product increased at an annual rate of just 0.5 percent way down on the previous three quarters and the weakest since early 2014.
Consumer spending, which accounts for more than two-thirds of US economic activity, increased at a 1.9 percent rate, the lowest in a year.
Households were frugal, reducing debt and cutting back on purchases of long-lasting manufactured goods like cars, despite cheap fuel.
With consumer spending tepid, businesses continued to place fewer orders for goods and increased their efforts to reduce inventories of unsold merchandise sat in warehouses.
The stronger dollar meant exports slid and imports rose, but the currency's recent decline has raised optimism for a rebound in exports.
Acknowledging economic activity had "slowed," the Federal Reserve left the cost of borrowing unchanged this week, but noted the job market had "improved further".
Employment gains averaged 209,000 jobs per month in the first quarter.