Prince was "Beethoven kind of talent" says first manager Owen Husney
Comments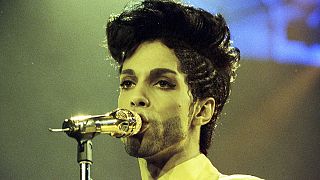 Owen Husney was Prince's first manager who negotiated the deal that would lead to his first album "For You" in 1978. He remembers the eighteen year old in Minneapolis with his future ahead of him.
"He was that sort of Beethoven kind of talent" explains Husney, "and this is not going to go away, this is not "oh, we're so sorry, he died and that was great," this, there's going to be an everlasting future"
Husney arranged a contract with Warner Bros that allowed the young Prince to have full creative freedom.
"I think he got into a little trouble with the record label at that point because he couldn't stop his creativity and he was coming up with new songs and it just didn't stop. He was coming up with new things all the time, and they didn't want him to put out as many albums as he was doing because they felt it would dilute his audience,"
In later years the popstar would fall out with the label over rights.
Husney believes we will still be hearing unreleased material by Prince for years to come. He says there is still much more music to be discovered at Prince's studio where the prolific artist would "record and record and record."