Tata Steel management buyout plan in the works
Comments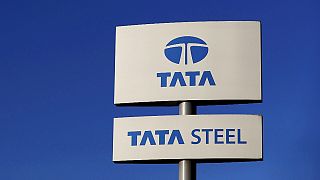 There is the possibility of a management buyout of Tata's British steelworks.
The boss of the Port Talbot plant in south Wales – Stuart Wilkie – is behind the plan to take over the Indian company's UK operations and return them to profitability.
"There is confidence in the future of primary steel making in Port Talbot and across Wales," Wilkie said in a statement posted on Wales online.
"We are now working with partners to fully develop proposals which we believe offer very real prospects of sustainable future success."
Any management led purchase would need the British government to invest large amounts of money, which could run up against EU state aid limits.
Analysts point out any deal would need complex negotiations over everything from pension liabilities to energy subsidies.
Tata has put the loss making business up for sale amidst a steel crisis, with low prices and global oversupply.
Failure to find a buyer would mean the loss of thousands of jobs.
Tata Steel said it was not publicly naming or confirming any potentially interested investors or bidders.
Only one buyer has publicly come forward. That is Sanjeev Gupta's commodities company Liberty Group which wants to recycle steel at Port Talbot rather than make it from ore.