G5 unites to tackle tax evasion
Comments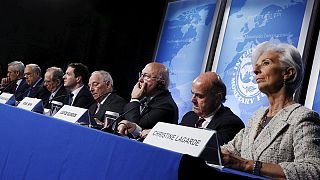 The UK, France, Germany, Spain and Italy are to unite to tackle tax evasion in the wake of the Panama Papers revelations.
Europe's top five economies have launched an initiative to curb tax fraud and money laundering by agreeing to share information on the "beneficial owners" of businesses, effectively putting an end to the secrecy of shell companies.
UK Chancellor of the Exchequer, George Osborne, told a press conference in Washington:
"Today we deal another hammer blow against those who would illegally evade taxes and hide their wealth in the dark corners of the financial system. Britain will work with our major European partners to find out who really owns these secretive shell companies and the trusts that have been used as conduits for evading tax and benefitting from corruption."
The G5 initiative came days after the UK announced it would advance plans to "introduce a criminal offence for corporations who fail to stop their staff facilitating tax evasion."
Secretary-General of the OECD José Ángel Gurría also disclosed that Panama has decided to adopt international tax reporting standards.
"If that is the case and they do it in whole, that is very good news indeed and we would welcome that move. That would be the silver lining of this incident," he said.
The leak of a set of 11.5 million confidential documents from Panamanian law firm Mossack Fonseca earlier in April underlined the country's failure to participate in international efforts to curb tax evasion.