Eight candidates appear before the UN General Assembly this week
These are the first "public hustings" in the organisation's 70-year history
Will the UN gets its first female leader?
What is happening?
Candidates hoping to be the next secretary general of the United Nations are making campaign-style pitches to the organisation's General Assembly in New York this week.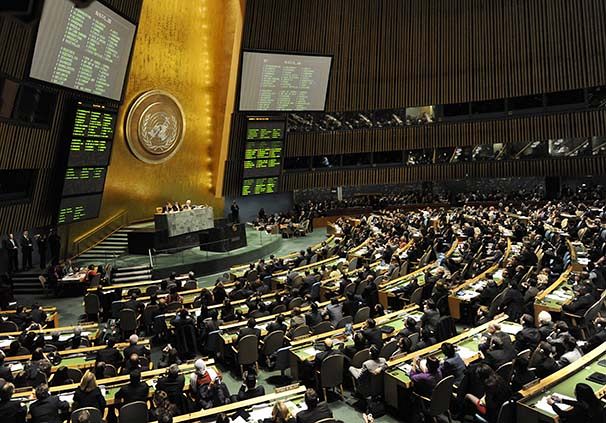 They are hoping to influence the behind-closed-doors decision made by the UN Security Council when it picks the winner later this year.
How will it work?
The eight candidates nominated so far will attend what are known as "town hall meetings" with the General Assembly in New York on Tuesday, Wednesday and Thursday this week.
They will each make their pitch for the job and then answer questions from the 193-member Assembly in a two-hour session.
Isn't this unusually transparent for the UN?
On the surface, yes.
It indicates an attempt to democratise the secretive nomination process controlled by the Security Council's five "veto powers"; namely the US, Russia, Britain, China and France.
But some say that, underneath, not much has changed.
There will be no vote or even informal polls in the General Assembly to signal who its preferred candidates might be.
Additionally, there is no obligation for the Security Council to pay any attention to what the General Assembly says.
The next Secretary General will still be selected by the back-room Council deal that has been commonplace for seven decades.
So what happens next?
It is a drawn-out process, certainly.
Having made its choice, the 15-member Security Council will formally recommend the candidate to the 193-member General Assembly to be rubber-stamped at the start of its next session in October.
The Council's five "veto powers" must all agree on the nominee.
Watchers say this effectively makes them "kingmakers", in other words, they will have the final say on who it is going to be.
Isn't it unusual for the list of candidates to be published?
Yes, very.
This is the first time it has happened.
Applications, letters of motivation and resumés have been published and can be viewed online.
It is a direct result of changes to the selection procedure agreed by the General Assembly in 2015.
You can read more about the changes here
An informal system of regional rotation means that, this time around, it is the turn of the Balkan states to put forward potential leaders.
So far, the ones we know are: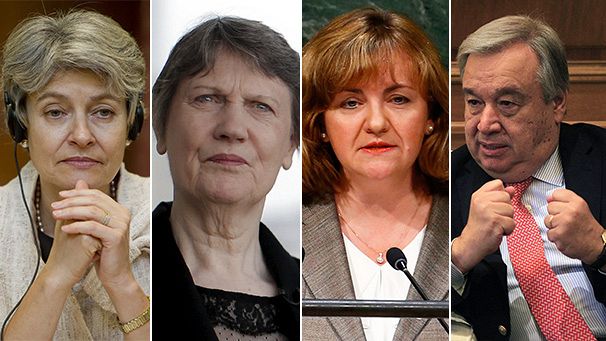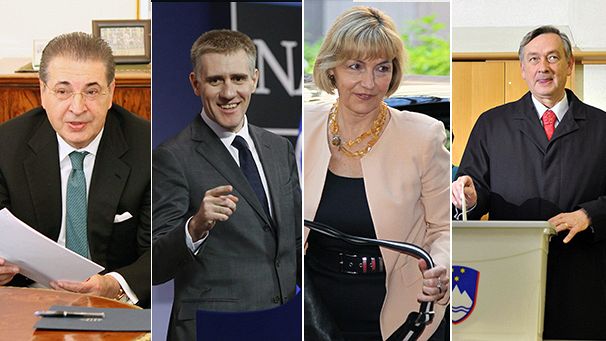 (The candidates in alphabetical order, clockwise from top left: Irina Bokova, Helen Clark, Natalia Gherman, Antonio Guterres, Srgjan Kerim, Igor Luksic, Vesna Pusic, Danilo Turk)
UNESCO

Director General Irina Bokova, 63 (Bulgaria)
Former Croatian Foreign Minister Vesna Pusic, 62
Moldova's former Foreign Minister Natalia Gherman, 47
Former New Zealand Prime Minister Helen Clark, 66 (currently head of the

UNDP

)
Former Macedonian Foreign Minister Srgjan Kerim, 67
Montenegro Foreign Minister Igor Luksic
Former Slovenian President Danilo Turk, 64
Former UN High Commissioner for Refugees Antonio Guterres, 66 (Portugal)
The smart bets seem to be shared between Helen Clark and Irina Bokova
So how long will we have to wait to find out who is going to be the next UN Secretary General, then?
Until this coming autumn.
July – first "straw poll" (informal vote) behind closed doors in the Security Council
September – the council will make its decision
October – next UN chief revealed at General Assembly
A secretary, rather than a general?
The UN's power to authorise military force or impose sanctions lies with the Security Council.
That means the council makes important geopolitical decisions.
The competing aims of its 15 members (including five veto powers) make the process highly contested and complex.
Some say the veto powers would prefer to have a "secretary" rather than a "general" to make life easier.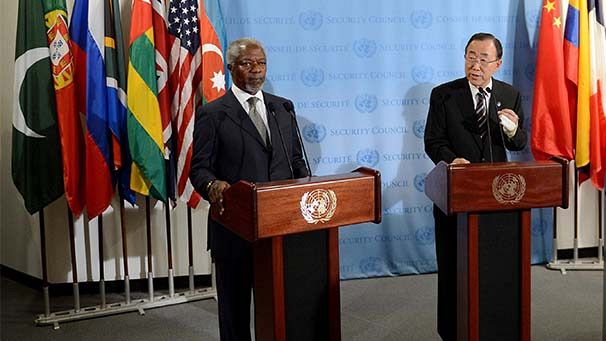 For example, former Secretary General Kofi Annan is said to have infuriated the US by labelling the 2003 invasion of Iraq "illegal".
The thinking is that this led to Washington pushing for a more pliable candidate next time around, resulting in the choice of the South Korean Ban Ki-moon.
What about the UN getting its first female leader?
More than a quarter of the UN member states have given their backing for the organisation to choose its first female leader.
At least 56 countries, led by Colombia, want the world body to have its first woman secretary-general.
Half the candidates nominated so far are women.
It's a case of wait-and-see.
What they are saying
"Even the biggest of powers need friends and a majority of their friends are actually asking for a much more open process where they get real influence." – President of the UN General Assembly Mogens Lykketoft.
"For us, it is important to hear what others think and I am sure they will not be shying away from telling us who they like. It is going to be an interesting process." – Russian UN Ambassador Vitaly Churkin will not be drawn on whether the meetings will have any influence over the veto-power countries.
Who do you think should be the next Secretary-General? Let us know.