Germans divided amid frenzy over comic Böhmermann's satirical Erdogan poem
Comments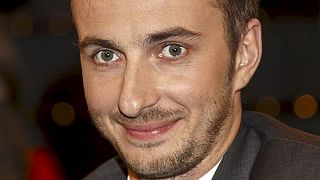 The row over the German comedian whose crude satirical poem about Turkey's president sparked a diplomatic row has divided opinion in Germany.
It will be a punishment necessary to get him back on the right path - to produce satire, not gross insults
Jan Böhmermann is being investigated by prosecutors over his poem, broadcast on public TV, which contained hints of paedophilia and bestiality as well as accusations that Recep Tayyip Erdogan repressed minorities and mistreated Kurds and Christians.
The affair has embarrassed Chancellor Merkel, who has spearheaded the EU's efforts to secure Turkey's help in dealing with Europe's migrant crisis.
President Erdogan has filed a criminal complaint with the state prosecutor in Mainz, where ZDF is based. Ankara wants the comedian prosecuted under German law which forbids slandering foreign heads of state.
Erdogan's German lawyer says he is prepared to go to the highest court, saying the Turkish president wants the comedian punished.
"He definitely won't get a heavy penalty, but it will be a punishment necessary to get him back on the right path – to produce satire, not gross insults," Michael-Hubertus von Sprenger said on ZDF, the TV broadcaster which aired Böhmermann's show.
The row has put the spotlight on Western freedom of expression, Turkey's crackdown on dissent – and the need to keep the country on board over the refugee crisis.
For some commentators, Böhmermann's poem was less about freedom of expression than an act of self-promotion.
Opinion: Breaking taboos as a compulsory act #Boehmermann#Erdoganhttps://t.co/vKvkLId5dRpic.twitter.com/VjEH6HsxVO

— dwnews (@dwnews) 13 April 2016
Others have highlighted the reaction in defence of Böhmermann, explaining that the comedian had been responding to a complaint by Erdogan over an earlier satirical sketch about him.
ICYMI Germans might jail their most inventive satirist because Turkey asked them to https://t.co/xREXbQbw8U

— Robert Mackey (@RobertMackey) 13 April 2016
In the city of Bremen people gave varying reactions in Groepelingen, a district where 40 percent of residents are foreigners, most of them from Turkey.
"Germany is Germany, we are multicultural. However everyone has the right to say his opinion here, no matter what," said one man.
"I think one should be more relaxed about it. Of course, for many this is about racism. You should leave it as it is," said a woman wearing a headscarf.
"In my opinion, satire should not per se mean that one can say absolutely anything, but now it's up to the courts to decide. The rule of law will decide what satire is and isn't allowed to do," added another man.
Social media was abuzz on Wednesday after Böhmermann was quoted by the editor of Germany's Bild tabloid, apparently defiantly insisting he did not need to apologise for anything.
The comedian had said no such thing, but it was clear from online reaction that many people thought that he had.
The interview was published on Kai Diekmann's Facebook page before the journalist later admitted it was fake, describing it as 'satire of satire'.
Böhmermann has reportedly been placed under police protection because of fears of retaliation and has cancelled the next edition of his programme, "Neo Magazin Royale".
DW users react to German comedian Jan #Boehmermann's satirical #Erdogan poem https://t.co/i4BXdvWX1apic.twitter.com/HuuZLBxCgD

— dwnews (@dwnews) 13 April 2016