'Panama Papers': UK banks told to declare dealings with Mossack Fonseca
Comments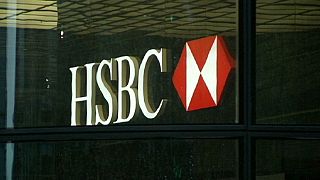 Banks and financial institutions in the UK are being asked to check whether they've done business with the company at the heart of the so-called "Panama Papers" scandal.
The country's Financial Conduct Authority has sent out a letter asking about any links to law firm Mossack Fonseca.
Organisations have been given a deadline of next Friday (15 April 2016) to report back and, beyond that, provide updates on any significant issues identified and a full response.
If leading UK banks have been helping clients to avoid tax then there must be an urgent investigation https://t.co/XYmkcPO2Wh#PanamaPapers

— Richard Burgon MP (@RichardBurgon) 6 April 2016
The massive leak showed how offshore companies are used to stash clients' wealth.
Four decades of documents from Panama's Mossack Fonseca showed widespread use of those instruments by global banks and triggered investigations around the globe.
Financial arrangements of politicians and public figures, including friends of Russian President Vladimir Putin, were exposed.